KC Healthy Cooking
Get 15% OFF your first online order.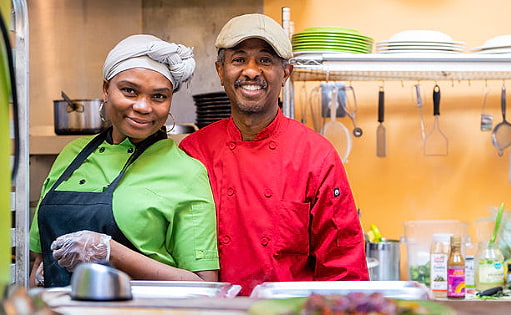 Here at KC Healthy Cooking we strive to give you food that leaves you feeling rejuvenated and ready to take on the day. We believe that eating healthy doesn't mean having bland, tasteless crumbs. It means expanding your pallet and exposing your taste buds to the world of fresh ingredients, exciting flavors, and energizing meals.
Our staff is dedicated to providing the best service for our customers. We want to cater to your needs and help support your food trends and diets, while still giving you something worthwhile to enjoy. We at KC Healthy Cooking are mothers, fathers,
brothers, sisters, aunts, and uncles. We love to cook for our families, now let us cook for you.
"Happy and successful cooking doesn't rely on know-how. It comes from the heart, makes great demands on the palate, and needs enthusiasm and a deep love of food to bring it to life."  — Georges Blanc, Michelin Three-Star Chef in Vonnas, France
"Happy and successful cooking doesn't rely on know-how. It comes from the heart, makes great demands on the palate, and needs enthusiasm and a deep love of food to bring it to life."